Easy Fish Tacos (Taco Tuesday Recipe)
Tuesday, March 8, 2016
Mexican food doesn't need to pack on the calories when you make fish tacos: this simple and healthy recipe features local and sustainable seafood, diced avocado, and salsa verde.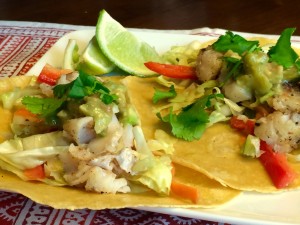 As with many of my recent posts, this one again lets pictures do most of the talking. That's because I've already sung the praises of tacos so many times, whether with my hard-shelled "you won't believe it's not beef" version; the soft corn-stuffed lobster tacos with mango salsa; or a recent hit on my Facebook page, cauliflower tacos. And I'll bet I don't any reason to convince you to chomp on any taco, of any kind.
Thus the simple purpose of this post is simply to share my astonishment about how this particular version came about in today's short taco tale.
I had returned home from the farmers' market with some freshly caught ocean perch (a best choice for sustainable seafood) courtesy of my local fishmonger. (Any flaky white fish will work here.) I had planned to give it a quick sear and chop for inclusion in some soft tacos…when my stove decided to stop working.
I had prepared a quick variation on salsa verde by combining roasted tomatillos with chopped avocado and was already salivating. So, in a never-before-seen move—with more than a modicum of hesitation—I seasoned the fish with salt, pepper, and cumin; drizzled it with olive oil; and gave the fillet a quick nuke, around 20 seconds each side.
The fish curled every so slightly, perhaps because it still had its skin—and was perfectly cooked, tender, and not at all dry. A squeeze of lime and dinner was ready.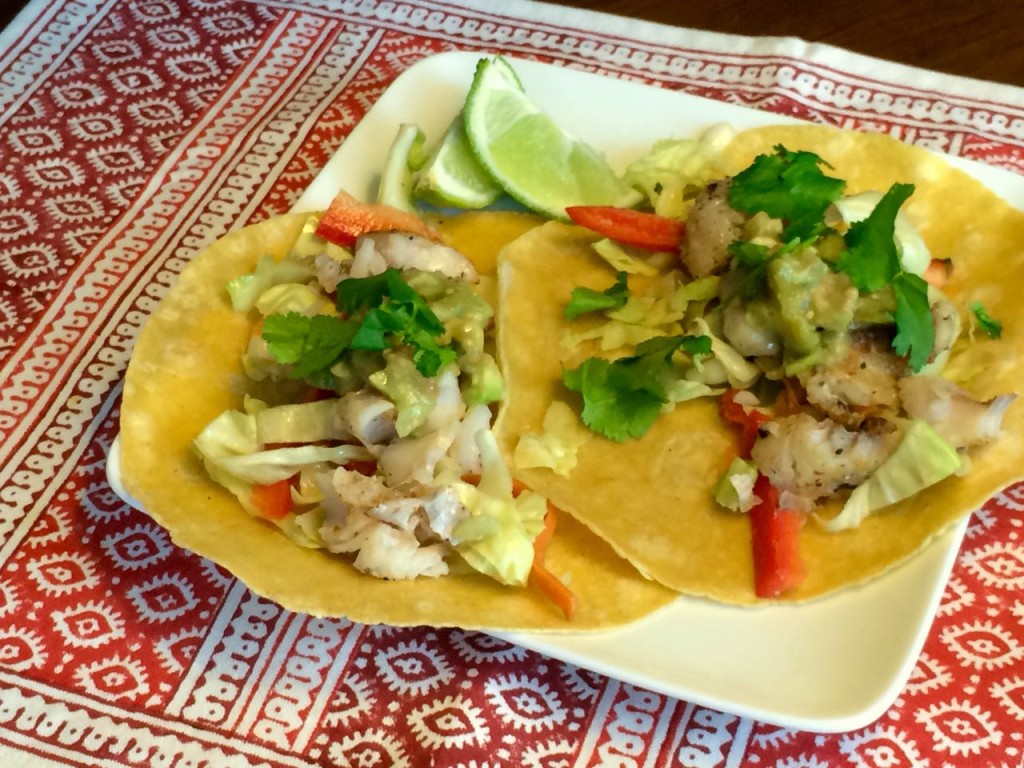 Fish? In the microwave? Who knew?!