Out of This World Chocolate Stout Cake: It's Not Just for St. Patrick's Day (Recipe)
Tuesday, March 17, 2020
You need chocolate stout cake with whiskey-laced ganache and sea salt in your life now more than ever. Especially if it's St. Patrick's Day. Or the apocalypse. But also if it's not.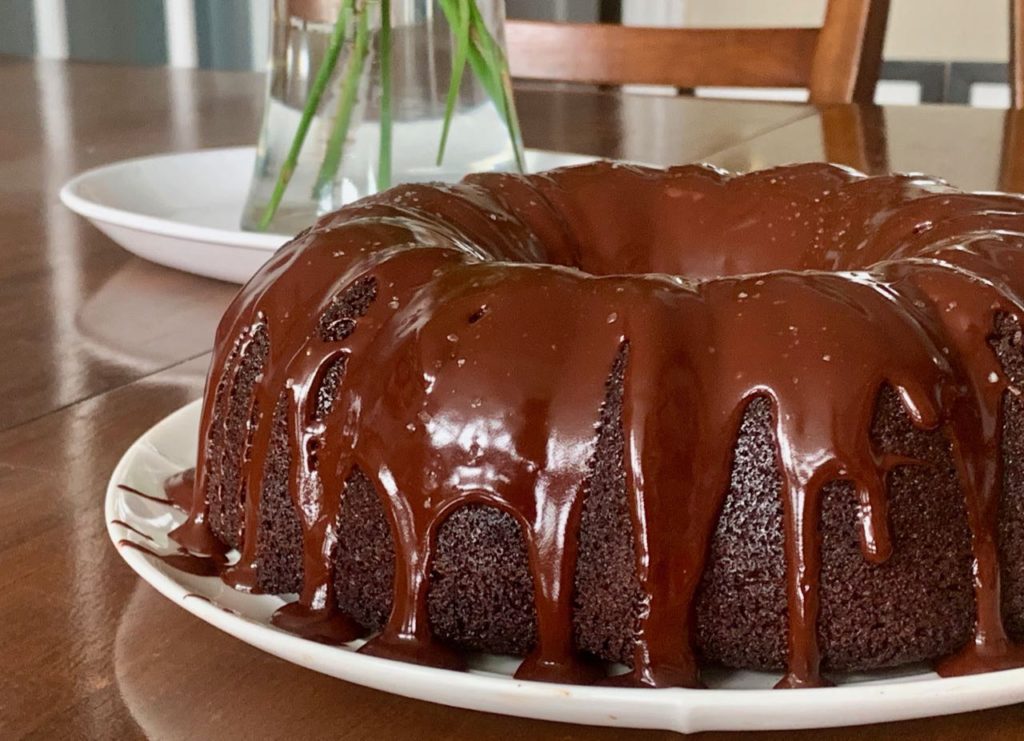 Whether you're looking for an at-home cooking project with your kids during the covid-19 pandemic (#staythefuckhome), need a show-stopping recipe to celebrate St. Patrick's Day, or just have a burning passion for chocolate, this cake is for you. My recipe includes even more chocolate and booze and a sprinkle of sea salt for a slice of sumptuous indulgence. Because that's the #pkway. (At least, sometimes.)
Get ready to swoon.
Chocolate Stout Cake
Ingredients
1 cup stout (chocolate or coffee works well, or regular)
1 cup unsalted butter
2 large eggs
2/3 cup sour cream
3/4 cup unsweetened cocoa powder, preferably high-quality dark
2 cups white whole wheat flour
2 cups sugar
1 1/2 teaspoons baking soda
3/4 teaspoon salt
1 1/2 cups dark/milk/semi-sweet choclate chips (whatever you fancy), split
6 tablespoons heavy cream
1-ish tablespoon Irish whiskey (how boozy do you like it?)
1 teaspoon instant espresso powder (or instant coffee granules)
Sea salt (optional)
Whipped cream (optional)
Directions
Cake: Preheat oven to 350°F. Spray a bundt pan with nonstick spray, coat with cocoa powder, set aside. Simmer stout and butter together in a saucepan over medium heat until butter is just melted. Whisk in cocoa powder until smooth and cool a bit. Stir flour, sugar, baking soda, and salt in a small bowl. Beat eggs and sour cream in a large bowl, then add chocolate mixture until combined. Stir 3/4 cups chocolate chips into dry ingredients to coat and fold into batter with a rubber spatula until completely combined; don't overmix. Pour batter into pan and bake ~35 minutes, or until a tester comes out clean. Cool cake completely on a rack then turn over and use a butter knife handle to help disloadge the cake. (Mine has stuck more than once, and then I had to "glue" it back in with ganache. So do that if it gets stuck, and don't fret. No one cares.)
Ganache: Melt remaining 3/4 cups chocolate chips, heavy cream, espresso powder, and whiskey in a double boiler—or a small bowl placed over simmering water—until smooth, stirring occasionally. Drizzle over the top of cooled cake in a pleasing fashion. When ganache has set, sprinkle with fleur de sel or flaky sea salt.
Cooking notes: I've made this cake with and without the extra chicolate chips in the cake itself; do as you wish. Freshly whipped cream provides balance and really takes this cake up a notch—especially when laced with (even more) whiskey and vanilla extract.

And, no, dear friends, the white whole wheat flour doesn't make this cake "healthy"; come on. I'm just obsessed with this baking wonder, which works particularly well in chocolate desserts while retaining the fiber, vitamins, and minerals of whole wheat flour while imparting the more delicate crumb of refined white. (The nutritional difference is substantial.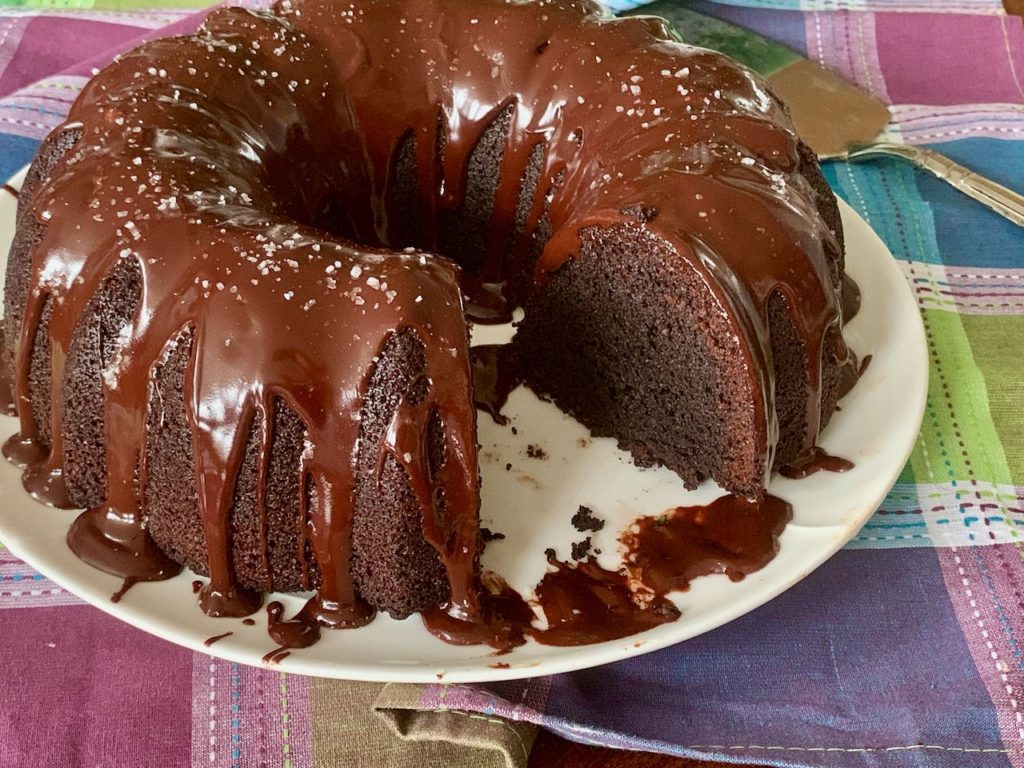 Oh, and in case it's not obvious: this is definitely not a "once a year only" cake. It can be enjoyed off a napkin at a picnic or get dolled up for a fancy dinner party with the works. It's perfect for chocolate- and stout- and whiskey-lovers alike.
Get ready to swoon.
Oh, I already said that.
It bears repeating.
—
Learn more about nutrition scientist and food personality Dr. P.K. Newby, and check out her newest book. You can also follow her on FB, where she is much more active than on this blog. Or, click here if you just want to ogle food porn featuring plant-based, globally-inspired cuisine.
Adapted from smitten kitchen.