How to Eat: Plant-Based Recipes (Download Free E-book from Dr. P.K. Newby)
Friday, April 24, 2020
Need a little help getting back to "real life" eating during the ongoing coronavirus pandemic? Please download my free e-book full of plant-based recipes for some cooking inspiration!
*may include chocolate stout cake. And watermelon margaritas. Also, strawberry rhubarb pie.
—–
These are super weird times, the apocalypse and all. And I wanted to find a way to serve. The result is this short cookbook featuring 30ish plant-based recipes and photos from my blog over the past 8 years (!). I've titled it "HOW TO EAT: Plant-Based Recipes to Save Your Life and Our World." I'm thrilled to share it with you today, and super sorry you can't make it to the launch party of one currently happening.
I'm delighted to provide this book free to all who want it. But it will mean so much more if it can help feed the growing number of hungry people in America during COVID-19. So I have a humble request for you.
Will you please join me in bringing food to our hungry neighbors? Together, let's raise $50,000 for Feeding America. Here's the link where you can make a donation.
The fact is that 1 in 9 Americans face hunger daily—and the numbers are much higher in many other places in the country, especially in communities of color.
Today, during the coronovirus pandemic, tens of millions have lost their jobs, and cars are lining up for miles at food banks. The food bank system is completely overwhelmed with the need to feed many, many more mouths; they urgently need our financial assistance during this public health and economis crisis.
You can grab the free e-book by clicking on the below book image now.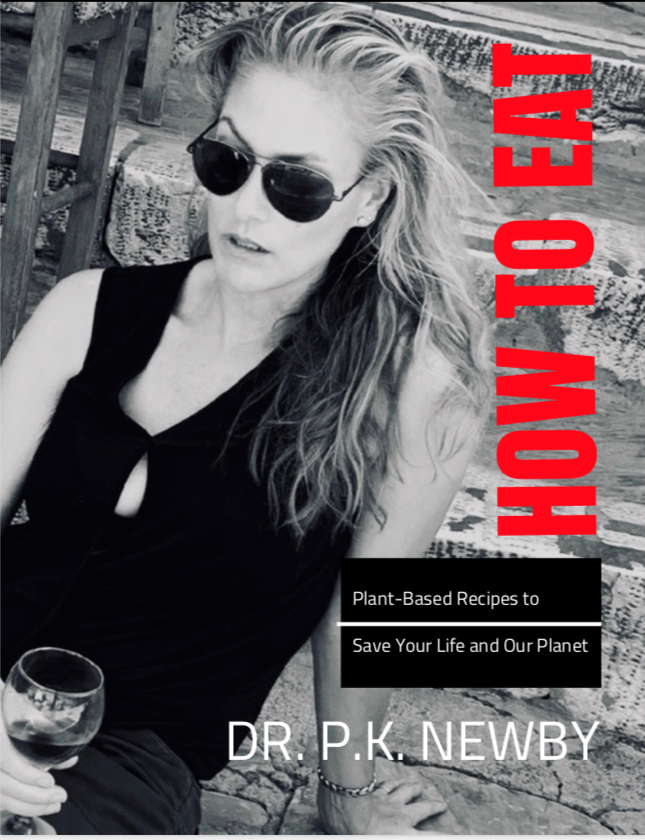 You can also find the link to give *and get the book* at my Feeding Hunger page above. The link to donate is also in the book itself, in the introduction.
So here's a related ask:
Perhaps you might also "pay it forward", by sharing this free book with your friends and family, or those who might enjoy it? The money goes 100% to the organization; I'm just facilitating this fundraiser. Together, we will have a positive impact on the world and it will feel good to do something. Don't you agree?
Thank you so much for considering this request. And I really hope you enjoy the book I've put together as we all journey forward.
Stay well, friends.
~ pkn
—
Learn more about nutrition scientist and food personality Dr. P.K. Newby, and check out her newest book. You can also follow her on FB, where she is much more active than on this blog. Or, click here if you just want to ogle food porn featuring plant-based, globally-inspired cuisine.