Summer Indulgence: Mexican Street Corn with Garlic Aioli and Cotija Cheese
Monday, August 19, 2013
Summer corn is delicious, but when it's grilled to perfection and slathered with garlic aioli and cotija cheese it's outrageous. This is one of the best things I've ever eaten.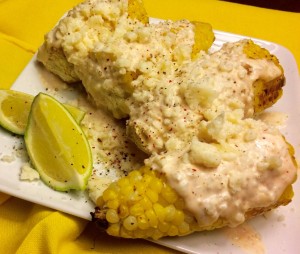 Why would you take perfectly delicious all-on-its-own summer-sweet corn on the cob and slather it with garlic aioli and cotija cheese?
Because it's totally, totally awesome, that's why.
Anyone who's ever been to Toro in Boston's South End is well aware of this fact. Indeed, this is where I was first introduced to "the corn," a must-have for restaurant visitors. Last summer I created my own version (here) using spicy sriracha butter to recreate this favorite of Spanish tapas.
Over the weekend I decided it was high time to make it again, and this year's dish was served with a garlic aioli rather than sriracha butter. Making garlic aioli is super easy: simply season about 1/3 cup mayonnaise with a few drizzles of olive oil, several cloves of crushed garlic, black pepper, and a splash of white wine vinegar or lime juice. Stir and let it sit for ten minutes or more to let the flavors marry while you're grilling the corn. Taste and reseason accordingly. What you're looking for is a creamy, garlicky spread that you're considering eating out of the bowl with a spoon.
Split the corn in half, spread with the aioli, and sprinkle with cotija cheese. (This time I forgot to add a lime wedge so you should go ahead and do that, too.) Give an additional crack of pepper, too.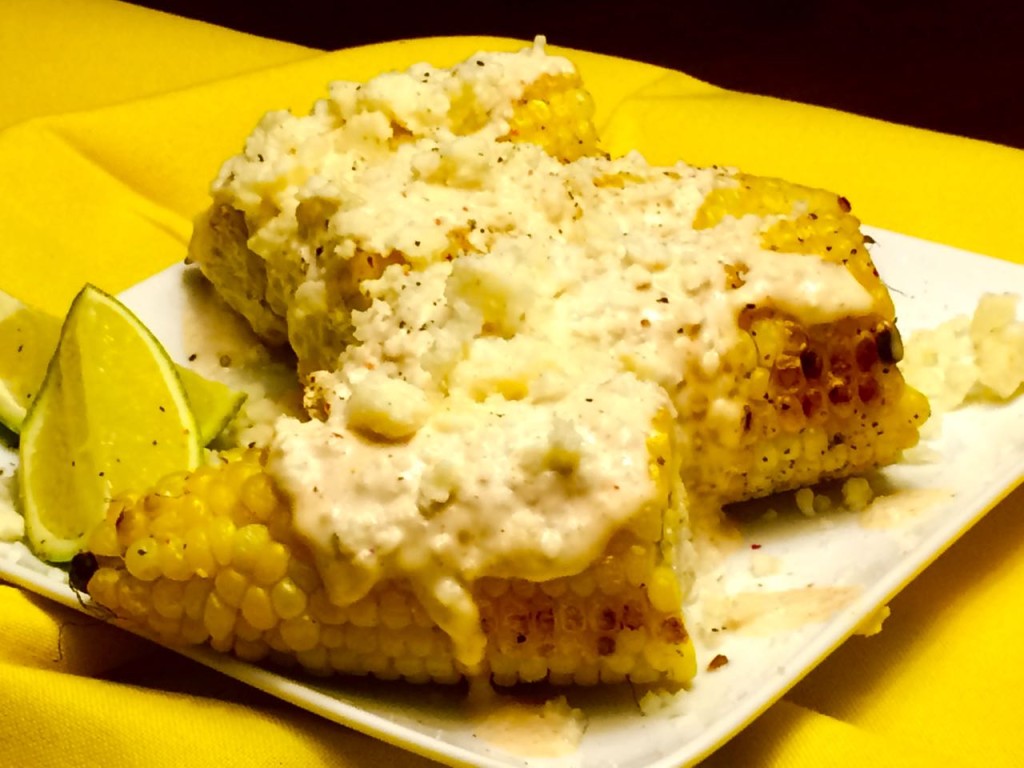 So, if you're looking for something outrageously delicious to do with summer's bountiful fresh corn, this is a once-in-a-while recipe—read: much higher in calories than your basic corn, obviously—that is dinner-party worthy.
Assuming you are among friends who don't mind getting their hands greasy and corn on their face, that is: it's definitely messy.
But so, so worth it.
PS. Unless you have willpower of steel, it is important that you do not make "extra" pieces of corn, which will undoubtedly be consumed whether you are hungry or not.
—
Learn more about food personality and health expert Dr. PK Newby here, or her experience as a nutrition scientist, professor, and consultant here. Or click here if you just want to ogle food porn featuring plant-based, globally inspired cooking.