Summer Salsa Fresca in Shades of Red and Gold
Friday, September 13, 2013
Salsa can take so many shapes and forms, and today's recipe stars red and sungold cherry tomatoes for a gorgeous take on traditional pico de gallo.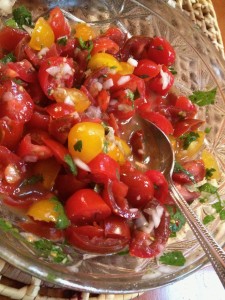 I first wrote about salsa fresca around Cinco de Mayo, when it featured local greenhouse tomatoes. I mentioned then that homemade salsa is even better using summer tomatoes. Today's follow-up article is thus short and sweet, as a picture says a thousand words.
Of course, for the words—and by that, I mean the recipe—you can click here.
Preparing homemade salsa really is a cinch, so if you haven't yet made it this season, take advantage of brilliant summer tomatoes while you can. Today's version stars a colorful mix of red cherry (for tradition) and yellow sungold (for awesome). The cilantro, onions, and garlic are local, too.
And don't forget that far from simply being a vehicle for corn chips, pico de gallo is the perfect accompaniment to a broad range of Tex Mex and Southwestern dishes, many of which are right here on my blog's recipe page. Think: tacos, quesadillas, fajitas, Southwestern scrambled eggs, or Mexican salad with cilantro vinaigrette. Not to mention mango salsa or salsa verde (roasted tomatillo salsa). It's also fabulous spooned over fish or another protein of your choosing.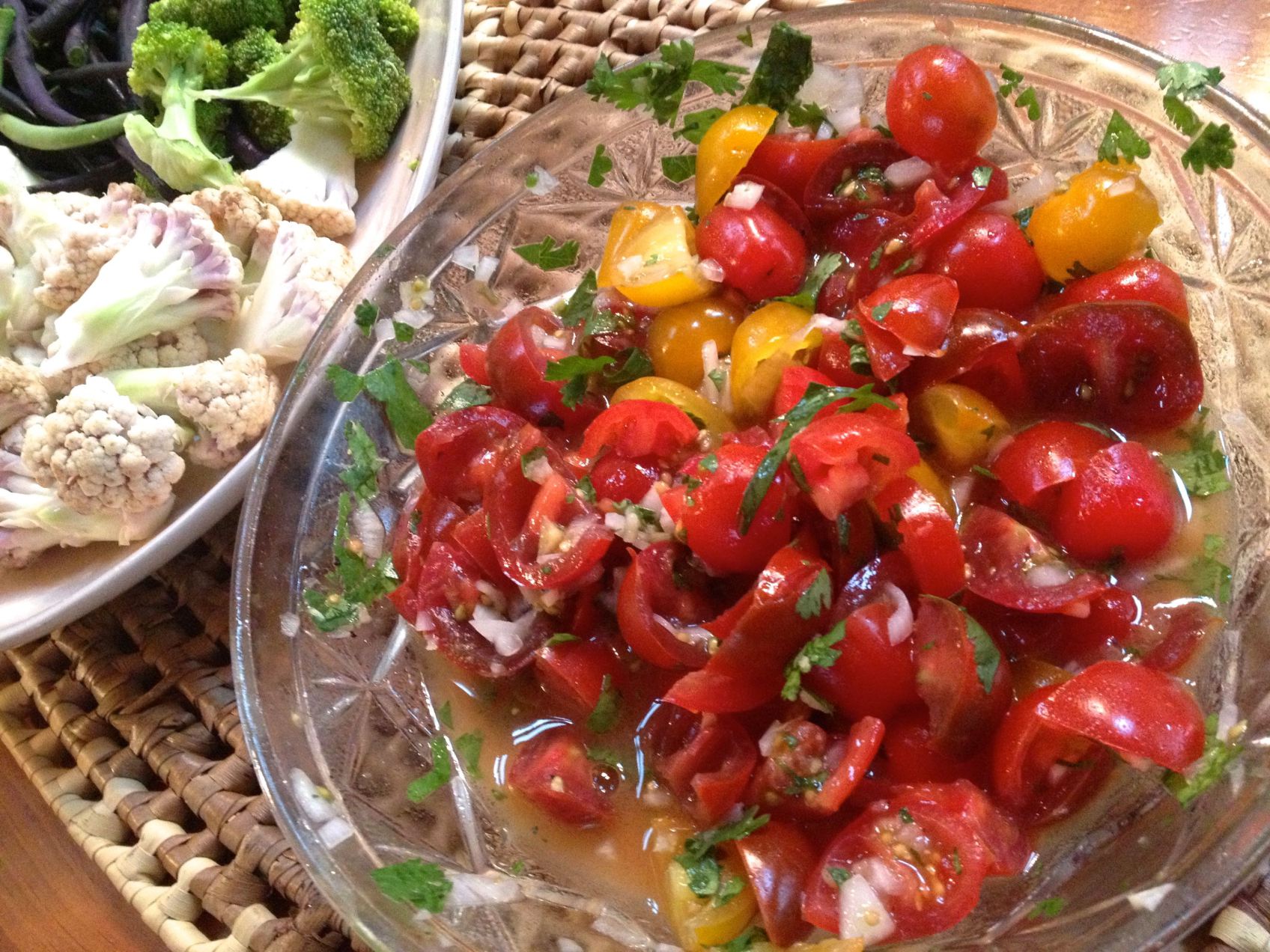 However you serve it, I'm willing to bet you love salsa. May these photos inspire you to make some today.
—
Learn more about nutrition scientist and food personality Dr. P.K. Newby, and check out her newest book. You can also follow her on FB, where she is much more active than on this blog. Or, click here if you just want to ogle food porn featuring plant-based, globally-inspired cuisine.