Classic Lobster Roll, the PK Way
Saturday, June 15, 2013
(Update 2014: For a rockin' lobster roll video, click here.)
* * * * *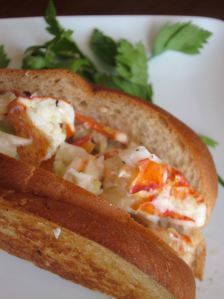 Why do so many lobster rolls suck?
(rants The Nutrition Doctor)
This question vexes me greatly given how simple it is to make the classic New England sandwich. I can not count the number of times I've paid hard-earned money for a sub-par lobster roll—a phrase that should not exist in the English language.
Or any language, for that matter.
No doubt I've been spoiled, because my cousin Mike in Maine makes the best lobster rolls. Ever. I was lucky to learn from the master.
And now I make my own at home to avoid roll rage.
1. Assemble your ingredients. Pictured are the main ones, including lobster, onion, celery, mayo, and lemon. (Olive oil and rolls not shown.)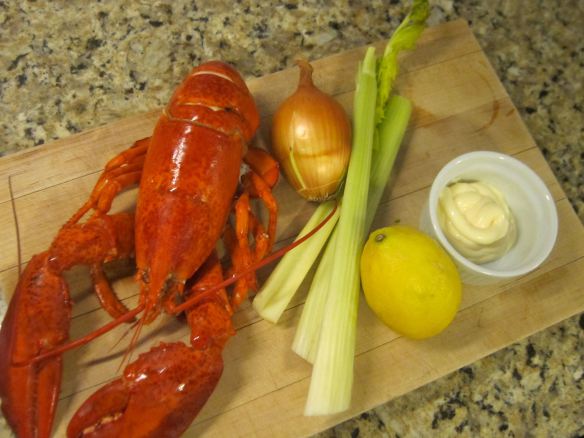 2. Remove lobster meat from shell. Or buy it unshelled if you're squeamish.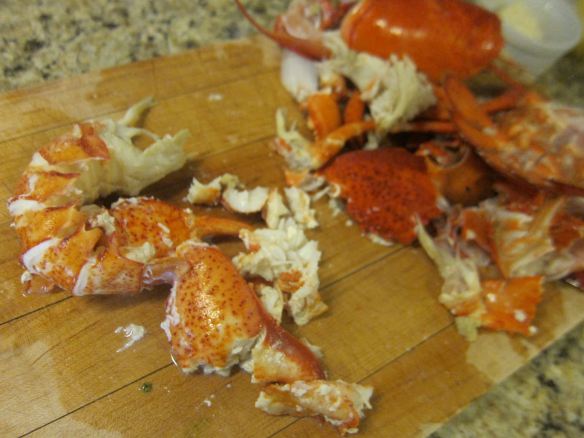 3. Cut lobster in medium-size chunks—or larger, to your liking. Don't go too small, as many restaurants do and it sucks; you need succulent pieces you can sink your teeth into. Place in bowl.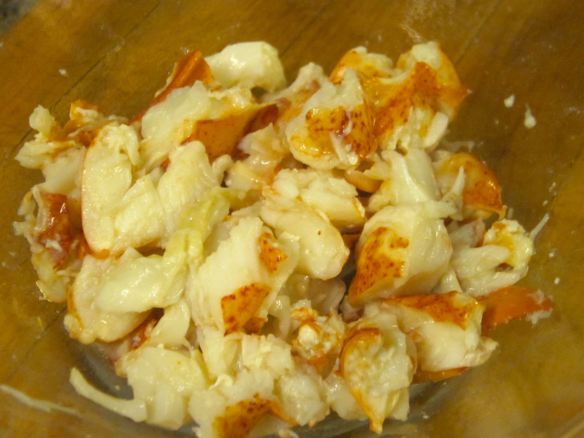 4. Finely mince some onion and celery. You don't want too much, just a bit.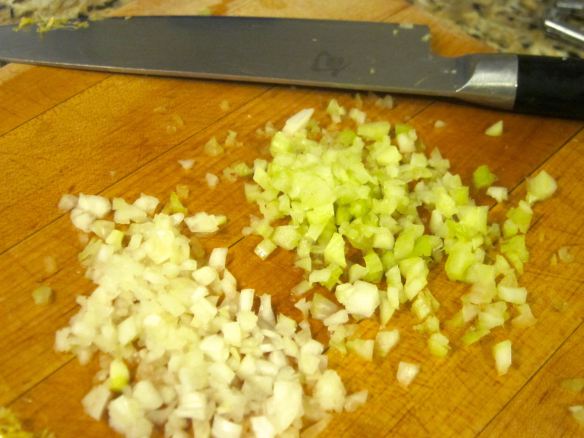 5. Gently stir together lobster and vegetables with a bit of mayo. Okay, now, listen carefully. Do not overdo the mayo. Start with a small amount, then taste and add more if needed. Many lobster rolls are drowned in mayo, which is a crying shame and makes them suck. Less is more, and using good mayo is important.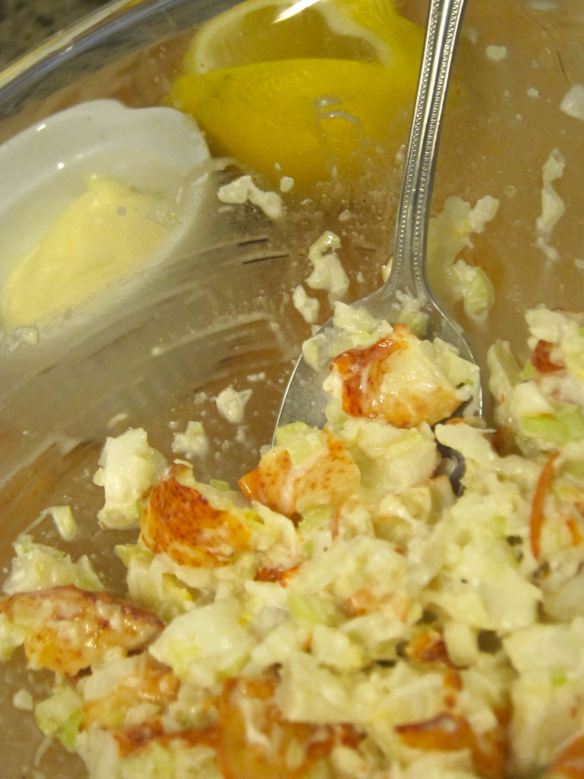 6. The PK Way recipe also includes a small squeeze of fresh lemon juice, a drizzle of olive oil, and a grind of fresh pepper; omit if you prefer but I find it delightful. (Lobster is naturally salty, so I don't add salt straight away before tasting or it might suck.)
7. Toast hot dog rolls on a hot griddle. The classic uses white, but I've found a terrific whole wheat hotdog bun that I love; it has to be high-quality to be worthy of the lobster, note. Likewise, while the traditional recipe uses butter, I've applied extra-virgin olive oil with a pastry brush with excellent results. The classic white bread and butter version is always spectacular, but I was quite pleased with how well these substitutions worked, and it's now my regular recipe. And trust me when I tell you I would not be writing this publicly if I didn't think so, because I am obviously a lobster roll snob who would never compromise on taste.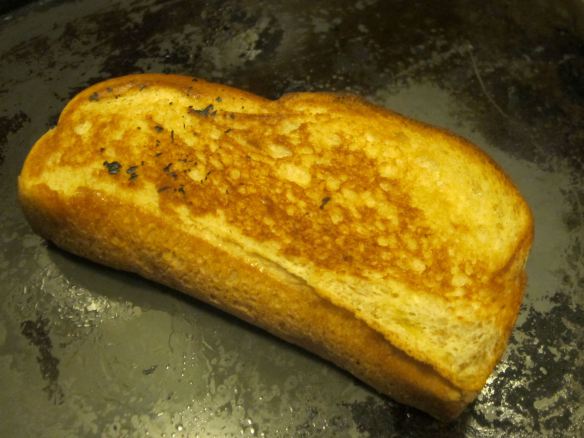 8. Spoon lobster filling carefully into toasted roll. Note you can barely see the mayo, a good sign you haven't overdone it.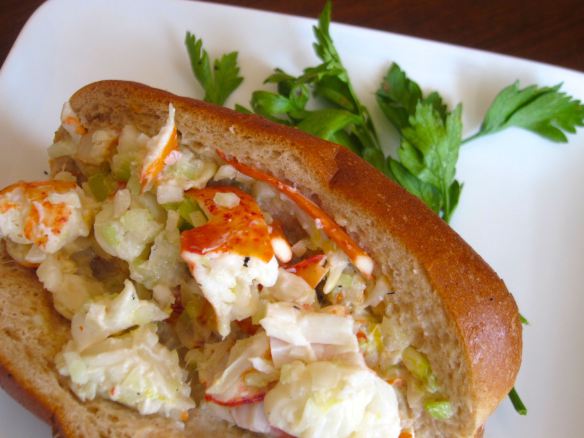 I'm Gonna Need a Bigger Lobster…
As it turns out, my 1.25 pound chick really wasn't enough meat for a lobster roll dinner for two, so this batch of lobster rolls was, um, a little light on lobster. (If I ordered it in a restaurant, I surely would have narrowed my eyes in disapproval of the meager portion.) I'm usually more generous on the filling and could have used some larger chunks in there, too, come to think of it; I really just didn't have enough lobster.
Which, yeah, I'll fully admit, kind of sucked.
—
If you're a lobster lover, you might also enjoy my recipes for a modern lobster roll, lobster bisque, lobster risotto, or soft lobster tacos with avocado cream and mango salsa.For all of these dishes, meeting the meat is not required.