Falafel: The Other Burger
Wednesday, July 13, 2016
Move over, beef. Step aside, turkey. Today's Meatless Monday burger is made with ground garbanzos and Middle Eastern spices—aka, falafel—and served with creamy tahini a toasty whole grain bun.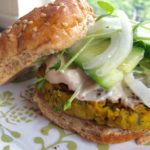 Like most Americans, I adore burgers. And just because I stopped eating meat decades ago doesn't mean I stopped loving them.
Now I get my fix with all kinds of different burgers, from veggie to tofu and beyond.
Today's incredibly tasty supper, which began from previously-frozen falafel mix and toppings I had on hand, went from stovetop to table in three easy steps—and less than 15 minutes.
Now that's what I'm talking about when it comes to weeknight meals.
Falafel Burger
1. Shape your falafel into a patty and fry over medium-high heat in a pan that has been coated lightly with oil (olive, canola spray, whatever). Get a lovely sear, about 4 minutes (turn the heat up if you're not getting a thin brown crust), then flip over and cook for another 7 minutes; lower the heat if the bottom is getting too dark.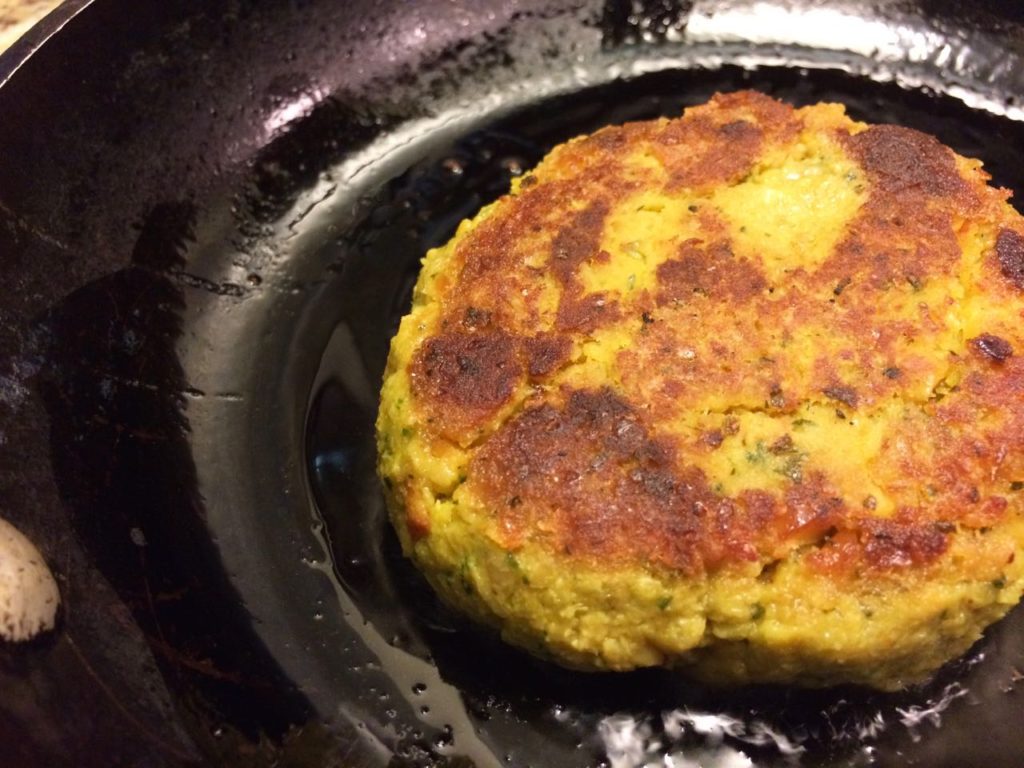 2. While the burger is cooking, whip up some tahini. It's super simple!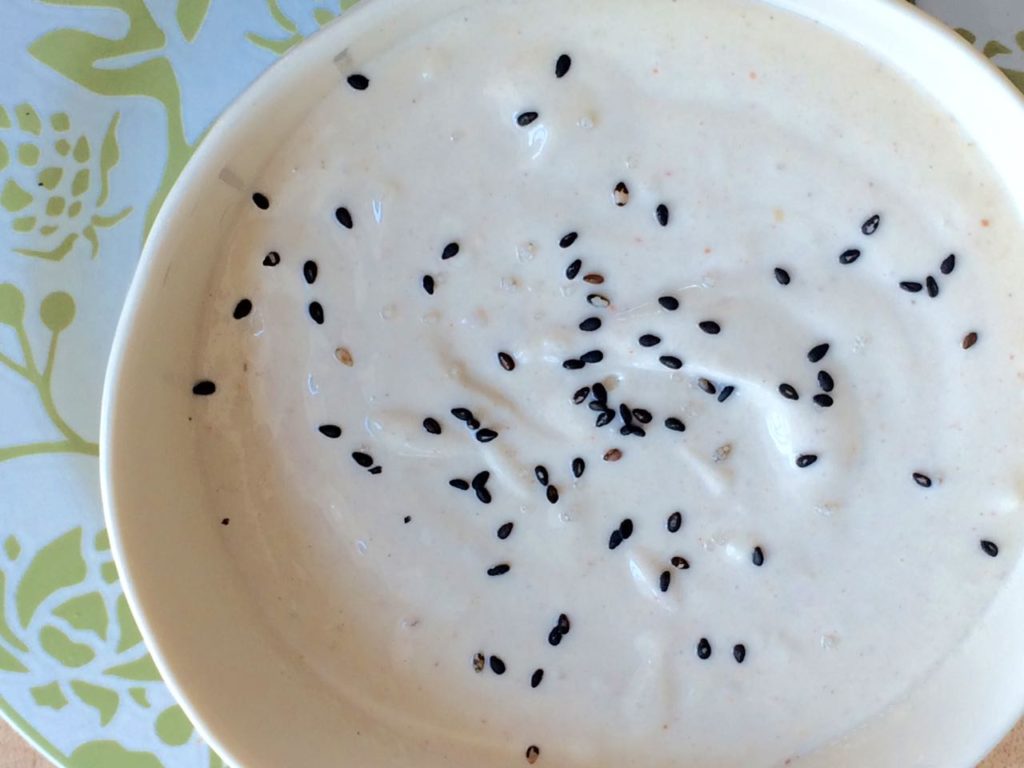 3. Place the patty on a whole grain bun, liberally spoon on some tahini, and add your favorite toppings. I used sliced cucumbers—keep the peels for optimal nutrition—white onions, and pea shoots. This combo was terrific…thought it was also all I had on hand. I'd certainly have included a thick slice of tomato if I could; next time. Get creative, and use whatever you like.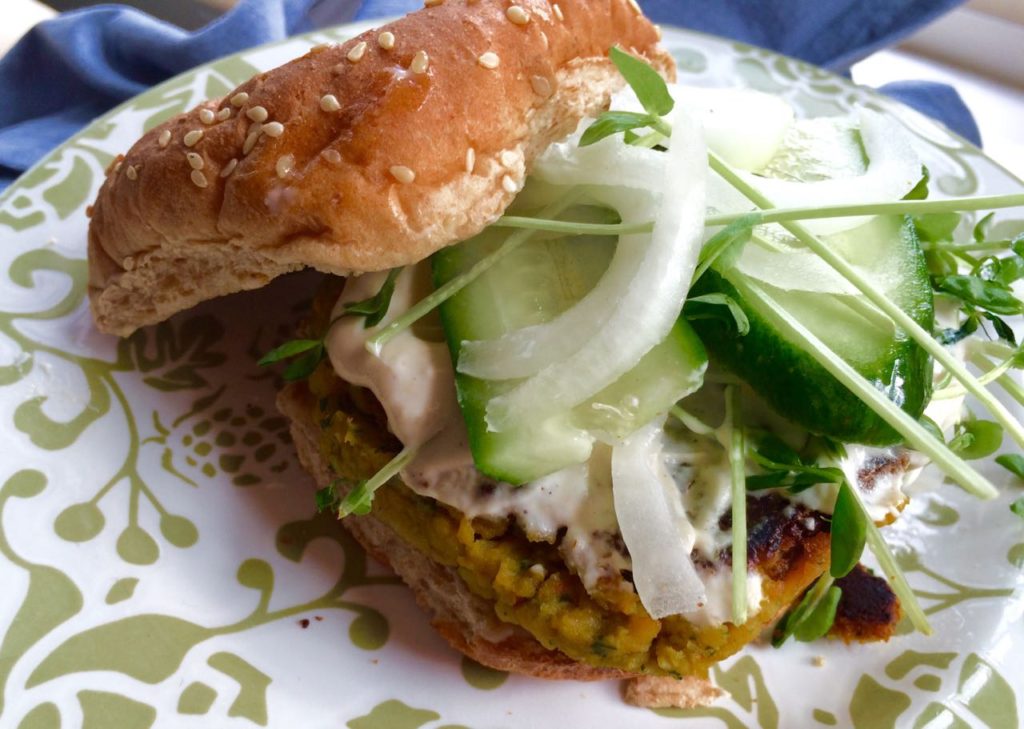 The richly spiced falafel came together beautifully with the tahini on the sesame seed topped whole grain bun, and the crunch and brightness from the toppings were a wonderful complement to the moist burger. Definitely met my burger craving.
Why not try it next Meatless Monday—or anytime your falafel craving wants some traditional American treatment.
—
Learn more about food personality and health expert Dr. PK Newby here, or her experience as a nutrition scientist, professor, and consultant here. Or click here if you just want to ogle food porn featuring plant-based, globally inspired cooking.