Healthy Holidays: Curried Pumpkin Soup (Recipe)
Saturday, December 5, 2015
It's Day 8 of my "Healthy Holidays" series and I'm having fun getting my new blog better integrated here at pknewby.com while sharing some of my favorite recipes.
Today I bring you curried pumpkin soup. It's a short cooking video with very few steps involved—and it's even quicker if you use canned pumpkin rather than roasted sugar pumpkins. Moreover, this is a fantastic dish to play around with and make your own, whether you go mild (curry powder only) or turn up the heat with Vietnamese flavors like lemongrass, lime juice, red curry paste, and tamarind. I made an Indian variant last week with garam masala, cumin and mustard powders, turmeric, and coriander, as well as habanero; it was absolutely ravishing.
The weekend is a terrific time to make up a big batch of soup for no-work meals during the week. And don't forget to stock some in the freezer to enjoy whenever you're not up for cooking (and give it a label and date—trust me on this).
Look to your spice rack for inspiration, and let's get cooking. Click here for the recipe.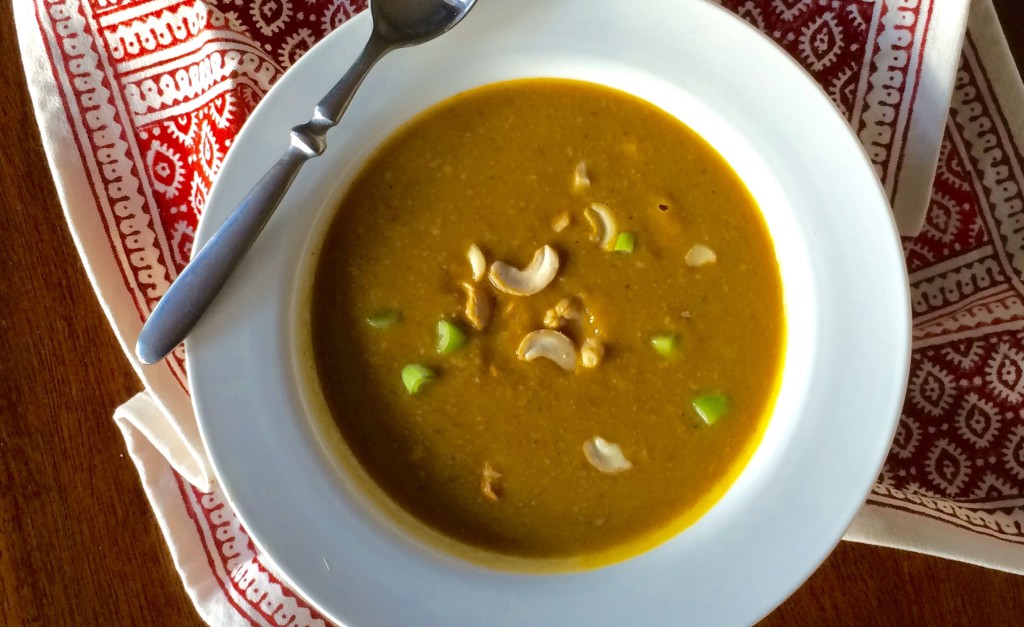 —
This month I'm sharing my "best of" recipes and tips that take me through the holiday season healthfully and happily (and avoiding weight gain). I hope you join me! The menu includes all of the things that comprise a salubrious diet for both your body and our planet, like vegetables, fruits, whole grains, nuts and beans, and sustainable proteins—plus some tasty treats and traditional favorites, the PK Way. (Learn more about my mission here). My philosophy is built upon the basics of healthy eating as shown in Harvard's Healthy Eating Plate, yet the food-loving PK Way features my flair for global flavors, and a tantalizing taste of moderation. Because healthy food shouldn't suck.