Strawberry Salad with Spring Greens, Toasted Almonds, and Citrus-Thyme Vinaigrette
Wednesday, June 19, 2013
When gorgeous red strawberries are mixed with spring lettuces, spinach, scallions, and diva cucumbers then dressed with a citrus and thyme vinaigrette and topped with crunchy toasted almonds, you've got yourself one fabulous salad.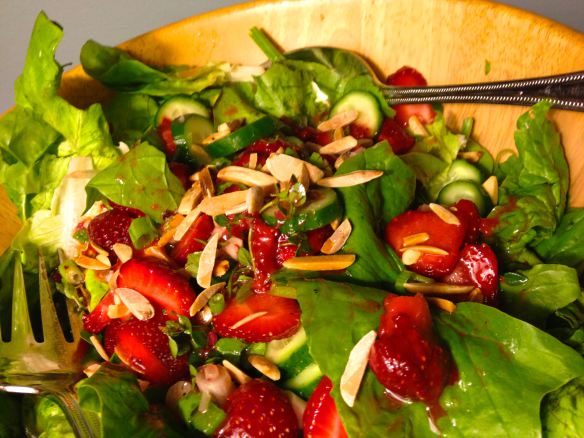 And sometimes a photo is all you need, especially when more details and similar berry-based salads are here and here.
Because strawberries aren't just for mojitos, margaritas, ice cream, and porridge, you know.