Healthy Holidays: Eggnog (Two Recipes)
Sunday, December 20, 2015
I never drank eggnog growing up. Then, one very happy Christmas morning around fifteen years ago, my nephew's mother showed up with a big creamy bowlful. I took one sip, fell in love, and never looked back.
Since then, whipping up a batch of nog on Christmas Eve has become a holiday tradition. I've played around with different milks over the years to develop two different recipes. I've not yet taken on the oxymoronic eggless eggnog, though with today's advances in food technology (i.e., VeganEgg), it seems likely I'll get around to that one of these days, too. You'll be the first to know.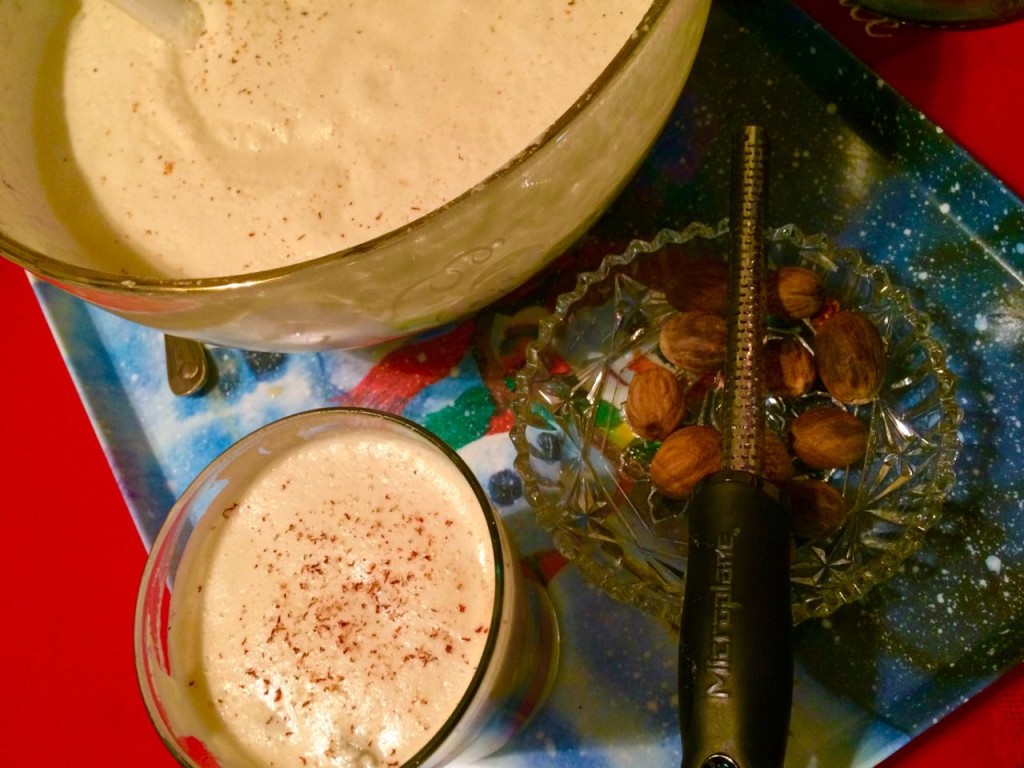 In the meantime, I have two different recipes from which you can choose. Either will last for about a week in the fridge—but will certainly be gone before then. And just in case you are wondering in what world eggnog is considered "healthy," the answer is twofold. First, my versions are lighter in calories, with much less added sugar. (And, yes, they're still great.) Second, the simple fact is that nog is filed firmly under "moderation," to be enjoyed but a few days each year. (Ideally alongside some extra physical activity. Not at the same time.)
Click here for traditional nog and here for non-dairy. Whether straight-up, on the rocks, or with a shot of booze (or two), in my world eggnog is a wonderful part of seasonal celebrations.
Cheers!
—
This month I'm sharing my "best of" recipes and tips to help you celebrate the holidays healthfully and happily. This is my eighteenth post in the series. The menu features all of the fare that is a regular part of Cooking & Eating the PK Way but is special enough for a holiday table. My philosophy is built upon the fundamentals of nutrition as shown in Harvard's Healthy Eating Plate, yet the food-loving PK Way features my flair for global flavors—and a tantalizing taste of moderation. Because healthy food shouldn't suck.