Healthy Holidays: Pomegranate Martini (The Diva)
Friday, December 11, 2015
It's two weeks before Christmas, one week before the end of the fall semester, and the beginning of the weekend. And it's now Day 11 of my Healthy Holidays series. I think it's a great time to share my signature cocktail with you: a pomegranate martini. And I've even got a PSA up here on my blog to teach you how to wrangle the seeds from that feisty fruit.
So grab a cocktail shaker and a wooden spoon and let's get drinking! Here's the recipe.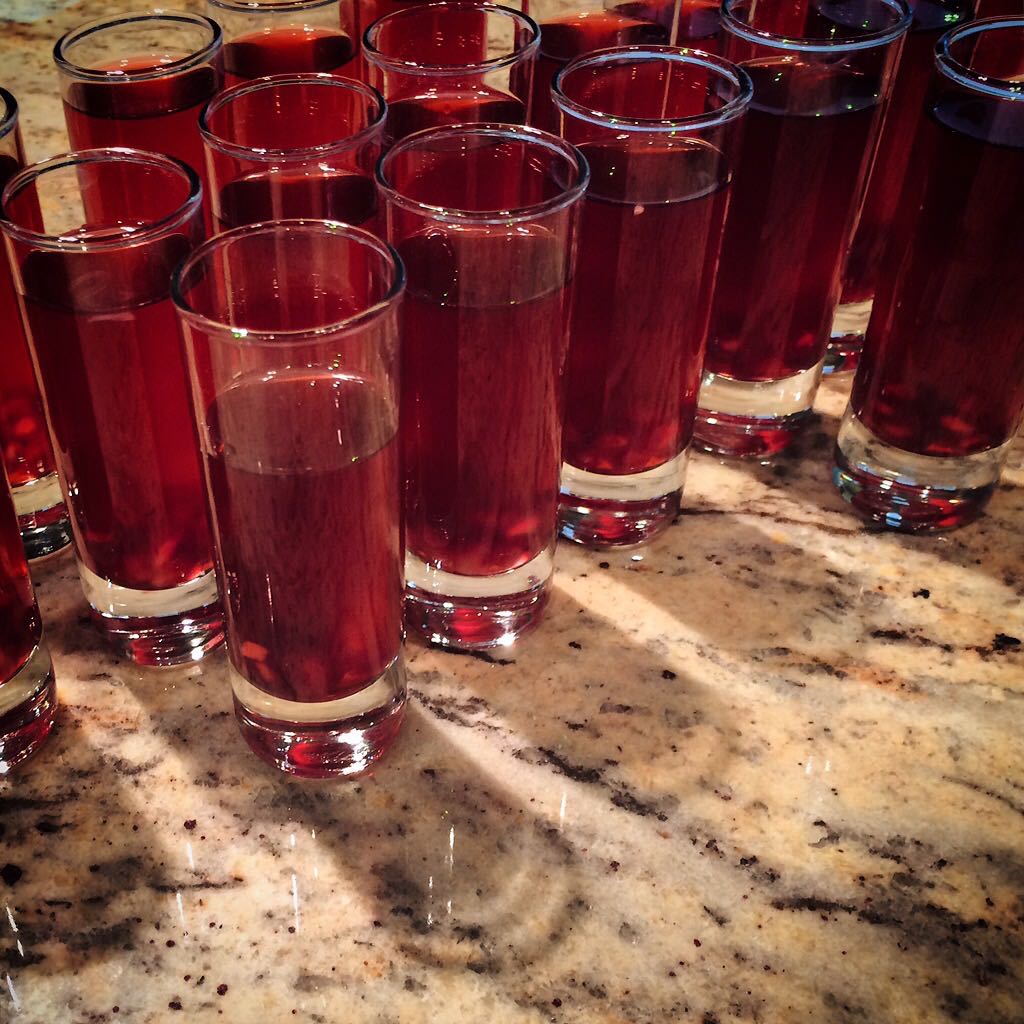 —
This month I'm sharing my "best of" recipes and tips to help you celebrate the holidays healthfully and happily. I hope you join me! The menu will feature all of the fare that is a regular part of Cooking & Eating the PK Way but is special enough for a holiday table. My philosophy is built upon the fundamentals of nutrition as shown in Harvard's Healthy Eating Plate, yet the food-loving PK Way features my flair for global flavors—and a tantalizing taste of moderation. Because healthy food shouldn't suck.