Cucumber Lime Spritzer: Your Go-To Summer Drink, Any Time of Day
Friday, May 22, 2015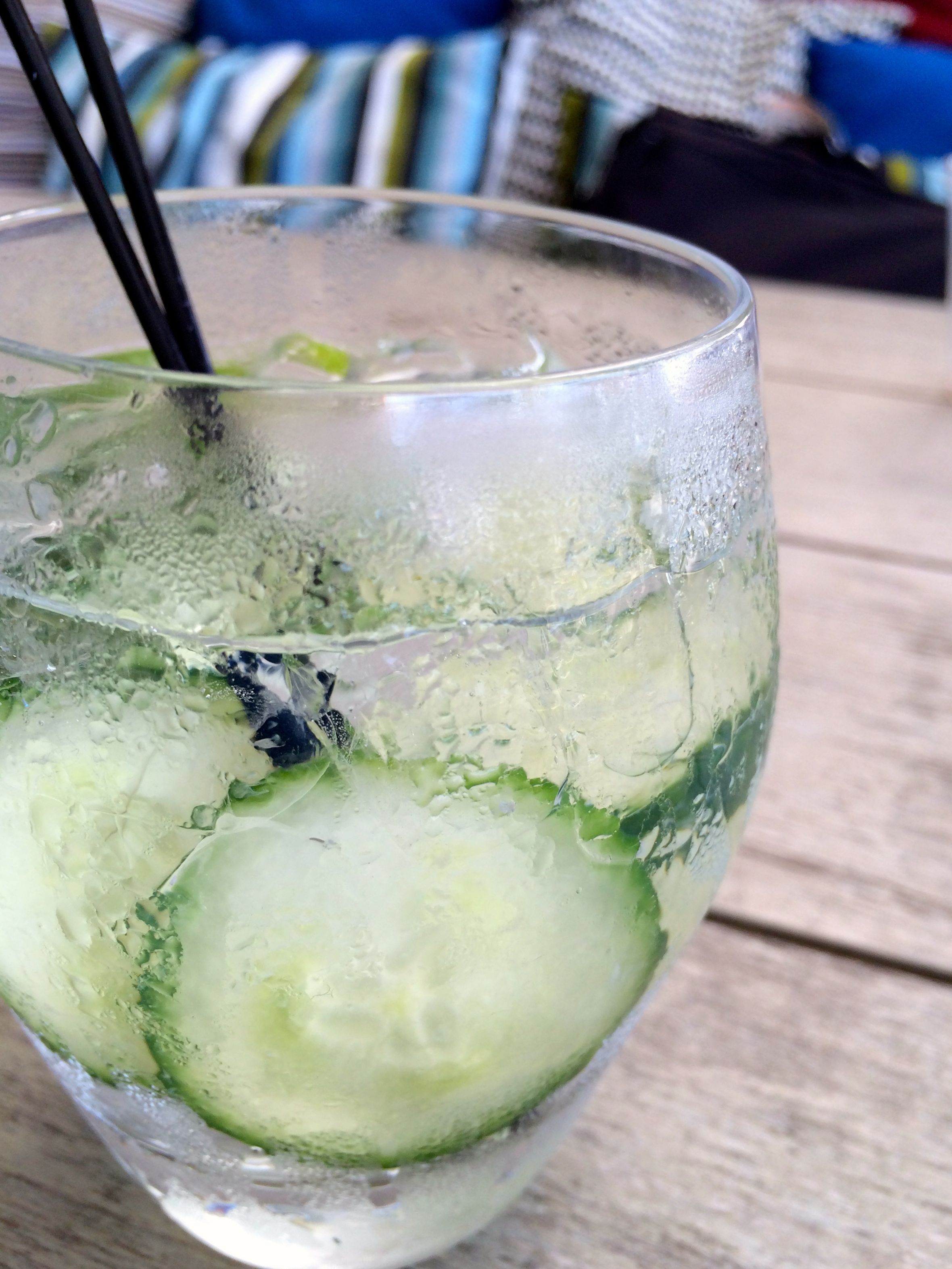 I love creating luscious cocktails, most of which star fruits, vegetables, and herbs. (Here's a slideshow of my favorites.) But cocktails aren't for all the time, or for everyone. And we all need things to sip when we just want to stay hydrated—without all the added sugar and calories that come from many of the beverages out there.
Enter today's "recipe," a fun way to add sparkle and zest to hydration, and elegant enough to act as a refreshing mocktail.
Simply start with a base of soda or tonic water, whichever you prefer, and add discs of sliced cucumber and a lime wedge; ice is up to you. Easy as can be. You can do the same with regular tap water, if you prefer still to sparkling, or you can start with a non-sugar added flavored seltzer of your choice. It's a fun way to keep you hydrated when you want something more than water, or an option for non-alcoholic drinks.
In a similar version of this drink, I purée cucumbers and create basil simple syrup for a true mocktail. It's delicious, and highly recommended, but this one's obviously much less work, still pretty, and is a better option for anytime drinking since it doesn't include sugar.
You can add herbs if you want, as I do in my cucumber mint water, or swap lemon for lime. Or go in a completely direction with stone fruit and berries. There are tons of tasty combinations to dress up your water and help you keep calories in balance. (Alcohol, after all, provides a lot of calories if left unchecked; more here.) Make it your own, do what makes you happy, and know that you're making a healthier choice for your body.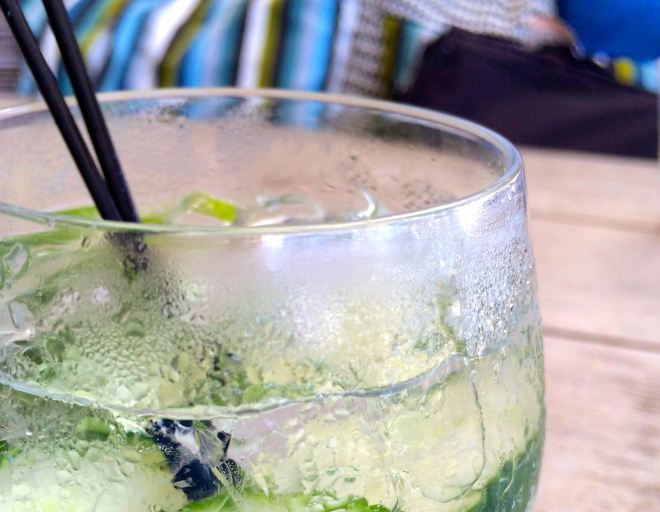 Enjoy the holiday weekend!