Pasta with Grilled Vegetables, Toasted Walnuts, and Parsley: Perfect Summer Fare
Wednesday, June 24, 2015
Grilled vegetables with toasted walnuts, parsley, and whole grain pasta can be enjoyed hot, warm, or cold—and it's a great way to use leftovers deliciously.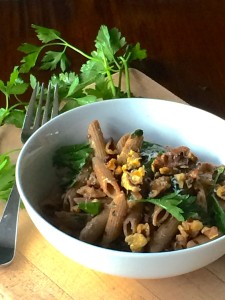 It's the season for grilled vegetables, which means it's also the season for what to do with leftover grilled vegetables.
The answer is obvious: eat them the next day, however you wish. This grilled vegetable parm is always a good idea, for example, or this yummy eggplant terrine.
Yet for something even simpler, just toss the veggies with your favorite whole grain pasta seasoned with extra virgin olive oil, salt and pepper, and chopped garlic, and—Presto!—you've got a hearty pasta salad. Toasted walnuts add fabulous crunch and texture and heart-healthy unsaturated fatty acids, and a sprinkle of Romano or Parmigiana cheese adds oomph. (If you're into that kind of thing.) Fresh green Italian parsley brightens the dish in color and flavor. Time to eat!
Or not.
Sure, this dish can be served hot, with a somewhat more involved preparation including sautéing leeks (or onion) in olive oil with garlic and crushed red pepper; deglazing the pan; and mixing everything together with some pasta water and grated cheese. That's how I created this recipe, which I ate for last night's supper.
I also saved some for lunch today to see how the dish was cold and at room temperature. Experimentation, you understand.
I learned that this dish made a quick summer meal when prepared on the stovetop but it's even better at room temperature, in my view. That means it's perfect to grill veggies over the weekend, toss them into pasta for a hot dinner one night during the week (if you like)—and then make sure you have enough for additional lunches or picnic meals with the rest. And no reason not to skip the middle step entirely and simply toss the leftover veggies with some pasta, olive oil, and the other ingredients I mentioned for a meal that's ready in the amount of time it takes to boil the pasta. (Al dente!)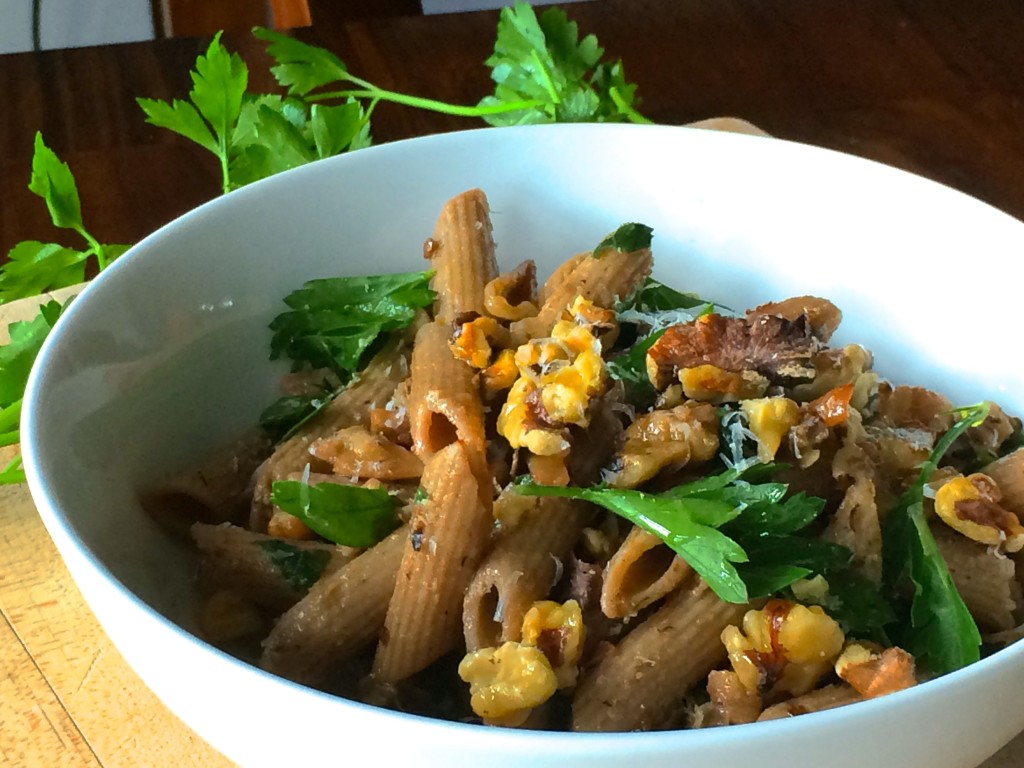 I'll leave complementary ingredients like garbanzo beans, canned tuna, olives, artichokes, sundried tomatoes, or chunks of provolone completely up to you. Make it your own, and enjoy summer's bounty!
—
Learn more about food personality and health expert Dr. PK Newby here, or her experience as a nutrition scientist, professor, and consultant here. Or click here if you just want to ogle food porn featuring plant-based, globally inspired cooking.