Healthy Holidays: Cauliflower Soup (Recipe)
Monday, November 30, 2015
I hope everyone had a wonderful Thanksgiving holiday! I'm back to my Healthy Holidays series where my almost-daily posts simply feature a tantalizing photo and a link to one of my favorite recipes. Because, let's face it, most of you have never seen them before—and certainly not here on my new blog and website.
So far my dishes have included several salads and a dessert (you can find links to those from the home page), and today I'm highlighting soup. That's because homemade soup is a regular part of my diet for so many reasons: it's comforting, delicious, and often makes great use of leftovers. And if you stir up a great big batch then you'll have multiple meals throughout the week, and some for the freezer too. (Click here to read more about the skinny on soup.)
Today I'm featuring cauliflower soup and you'll see from the recipe that you can get creative with this recipe depending on what you've got on hand, like including asparagus, parsnips, broccoli, or even pesto.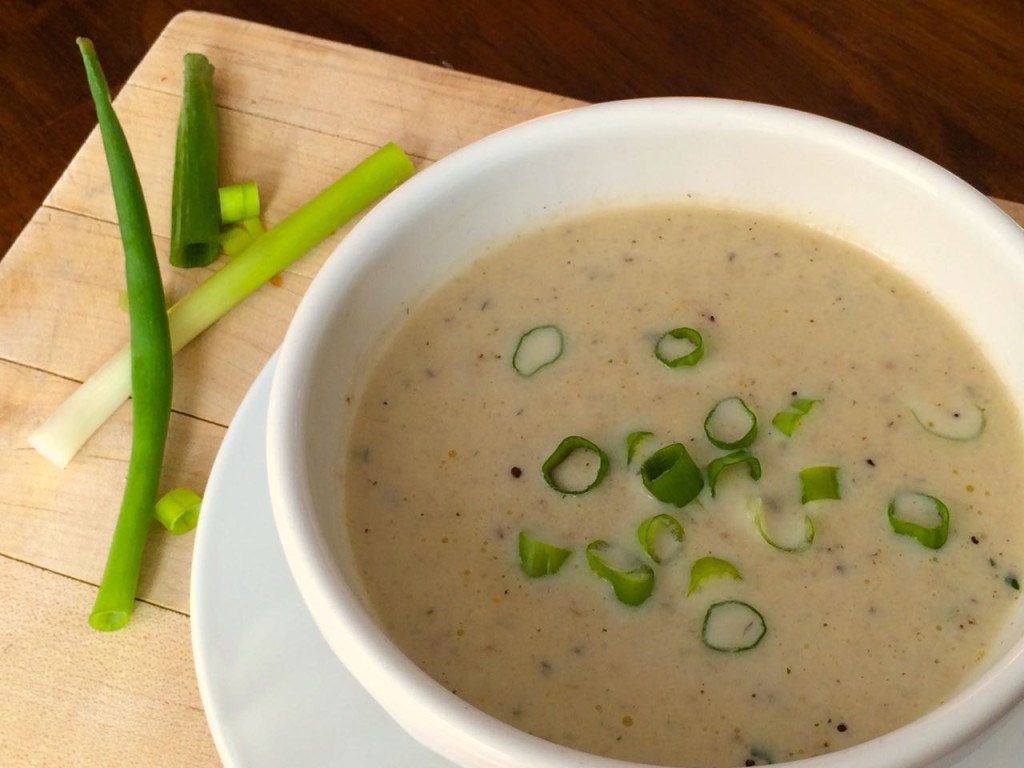 .
Enjoy one of my favorite—and simplest—soups.
—
This month I'll be sharing my "best of" recipes and tips that take me through the holiday season healthfully and happily (and avoiding weight gain). I hope you join me! The menu will feature all of the things that comprise a salubrious diet for both your body and our planet, like vegetables, fruits, whole grains, nuts and beans, and sustainable proteins. In other words, what Cooking & Eating the PK Way looks like in practice during the holidays. (Learn more about my mission here). My philosophy is built upon the basics of healthy eating as shown in Harvard's Healthy Eating Plate, yet the food-loving PK Way features my flair for global flavors—and a tantalizing taste of moderation. Because healthy food shouldn't suck.